T-Shirt Type Guide
Types, Styles and Necklines and Explored
Polo Shirt
A  polo shirt is a form of shirt with a collar, a placket neckline with typically two or three buttons, and an optional pocket. Polo shirts are usually short sleeved; they were originally used by polo players during the 1920s[1]
Polo shirts are usually made of knitted cotton (rather than woven cloth), usually a Piqué knit, or less commonly an interlock knit (the latter used frequently, though not exclusively, with pima cotton polos), or using other fibers such as silk, merino wool, synthetic fibers, or blends of natural and synthetic fibers. A dress-length version of the shirt is called a polo dress.[2]
Works good with: 
Long Body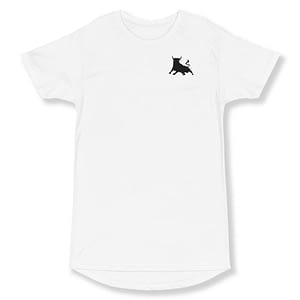 Inspired by the massive streetwear trend for men, our Long Body Tee features side seams and a rounded drop-tail hem. This statement-making jersey basic is available in premium Airlume combed and ring-spun cotton (solid colors) or cotton-poly (heather colors).
Works good with: 
Raglan 3/4 Sleeve
A Raglan sleeve is a sleeve that extends in one piece fully to the collar, leaving a diagonal seam from underarm to collarbone.[1]
It is named after Lord Raglan, the 1st Baron Raglan,[2] who is said to have worn a coat with this style of sleeve after the loss of his arm in the Battle of Waterloo.[2] The Raglan sleeve was invented by coat producer Aquascutum for Lord Raglan to allow him room to use his sword in battle. It gave greater movement to the wearer, instead of the usual sleeve head which was prefixed.
The raglan mid-length sleeve is a popular undergarment (worn under the jersey) for baseball teams in MLB.
Works good with: 
Long Sleeve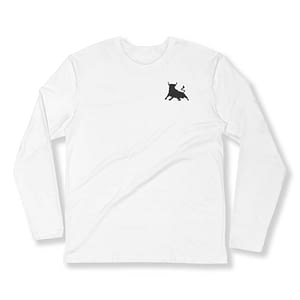 Often known as a Long Sleeve T-Shirt, this is a bit of a contradiction in terms because of the use of 'T-Shirt' (which implies no sleeves) makes it inaccurate. However! We all know what is meant but we'll just use the phrase Long Sleeve to mean a button-less shirt which can be worn in the same overall styling of a t-shirt (so BBQ yes, attending a wedding no).
Long Sleeves tend to be more chic, classical and somewhat a portion smarter the typical t-shirt attire. They can at times be more practical for protection against less warm days and nights, and should you be out for the whole day then a good long sleeve my be your best friend.
Wear with nothing else, or compliment with a lazily buttoned up shirt or loose sweater. Great with smart jeans and dressing shoes for a suave and more gentlemanly look.
Works good with: 
Classic T-Shirt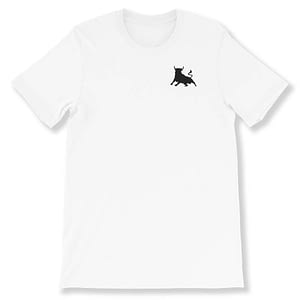 Ah…The trusty old Classic T-Shirt! A man's truest of friends. What would we do and where would we be without this staple?
The most versatile of all styles and can easily range from being paired with old jogging bottoms through to a stylish blazer, jeans and crisp shoes – and everything in between.
Rounded neck line and perfect form joining up with sweaters, shirts and jackets.
Works good with: 
Tank Top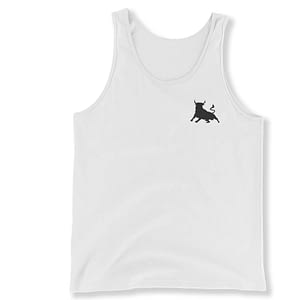 Known in the UK as a vest, this rounded neckline sleeve-less shirt is almost as flexible as a clothing piece as the classic tee. Perfect gym attire, or great undershirt accompaniment. Awesome for long hot summer days in the park or even lounge-wear for lazy days at home.
Typically worn as an addition or with specific function in mind, but equally when use smartly can set off the image.
Works good with: 
Crew Neck
This neckline is the one most associated with tee's, rounded neck with no collar and works in harmony with layers. Interestingly, the crew neck was created as a clothing item to absorb sweat and protect against should pad chafing of American footballers in 1932.
Works good with: 
V-Neck
Stylish take on the classic crew neck, simple V shape instantly brings a more suave or formal edge to the shirt. Works wonderfully with a blazer jacket and smart trousers. Typically seen with either a deep V or high cut V
Works good with: 
Scoop Neck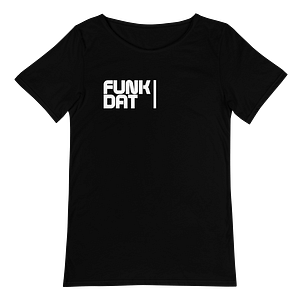 A scoop neck t-shirt as the name implies, has an elongated neckline which appears as though it has been 'scooped' out. As a result more skin is unveiled and is typically worn in a more formal setting then a visit to the park or gym.
Works good with: